Prizes
Betty Gabehart Prizes
Every year the Kentucky Women Writers Conference offers three emerging writer awards in poetry, fiction, and nonfiction. Each winner receives full tuition support for herself and one guest for the September conference, enrollment in a workshop, a $300 honorarium, and the opportunity to read her winning manuscript onstage during the conference. The Betty Gabehart Prize honors our good friend, patron, and former director who led the conference during its seminal decade in the 1980s. Entries must be postmarked by June 1, and winners are announced by July 15. Entry form and guidelines are available at the links to the right. 2017 WINNERS ANNOUNCED! (please click on this link)
Postgraduate Scholarships
Merit scholarships are available to women in graduate school, any age, residing in any state, attending any school, in any degree program, though typically an M.F.A. Applicants submit a 5-page writing sample postmarked by June 1, along with a cover letter describing their interest in our event and the workshop they wanted to take. Applications are reviewed by a committee of the director plus one advisor, and awards are announced on June 15. These scholarships provide enrollment in a small-group writing workshop and admission to all seminars, craft talks, panels, and readings. Mail to: KWWC, 232 East Maxwell St., Lexington, KY 40506-0344
Wild Women of Poetry Slam / Faith A. Smith Poetry Prize
The Wild Women of Poetry Slam has thrived since 2006 as an opportunity for nationally renowned spoken word artists to perform in a women-only slam. Formerly known as the Gypsy Poetry Slam, it has taken place in various venues and featured a stellar cast of headliners and winners from throughout the United States. Curtain call for the 2017 slam: (left to right) Olivia Gatwood, Raych Jackson, Native Child Brown, Shay Alexi, Christina Boyd-Clark, Talicha J., Lyric Leslie, and Tyneka "TSmilez" McDaniel. Congrats to Talicha J. for winning the 2017 Faith A. Smith Poetry Prize! Read more about the prize.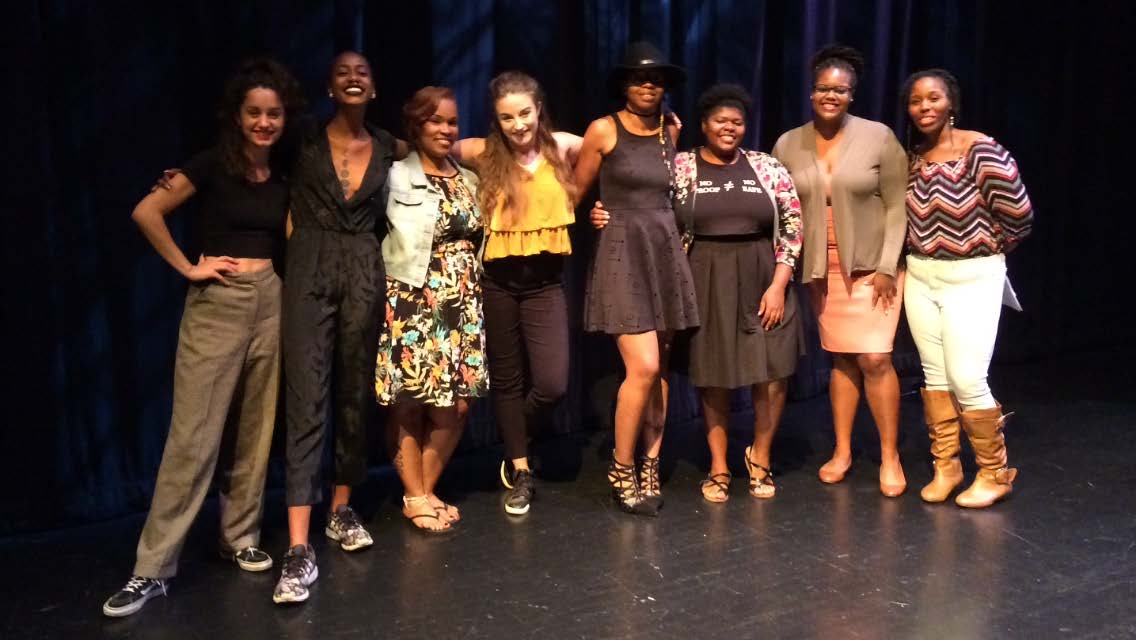 The Prize for Women Playwrights
The Kentucky Women Writers Conference awards a national playwriting prize to bring more scripts by women to the stage, especially those featuring majority-female casts. The winner will receive a full production in Lexington or Louisville, plus a cash prize of $500. The winning play will be workshopped prior to its world premier for a paying audience.
If you would like to receive our bi-monthly listserv with updates about this contest and our other programming, please send your request to kentuckywomenwriters@gmail.com.