Bobbie Ann Mason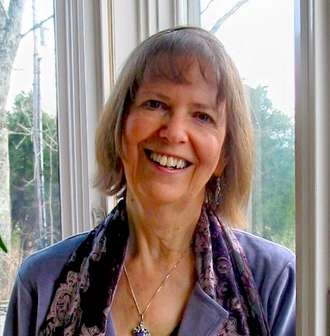 Bobbie Ann Mason is the author of In Country, Clear Springs, Shiloh & Other Stories, An Atomic Romance, and The Girl in the Blue Beret. She is the winner of the PEN/Hemingway Award, and was a finalist for the National Book Critics Circle Award, the American Book Award, the PEN/Faulkner Award, and the Pulitzer Prize. A former writer-in-residence at the University of Kentucky, she is a member of the Authors Guild, PEN, and the Fellowship of Southern Writers.
Bobbie Ann was raised on her family's dairy farm in western Kentucky. She became interested in writing as a child, when she wrote imitations of the mystery series novels she read. She was inspired by Louisa May Alcott's Little Women, but it wasn't until college that she discovered other writers, especially the fiction of Hemingway, Salinger, and Fitzgerald.
She earned her B.A. in English at the University of Kentucky in 1962, her M.A. at the State University of New York at Binghamton in 1966, and her Ph.D. at the University of Connecticut in 1972. Although her dissertation on Vladimir Nabokov was published (Ardis, 1974), teaching jobs were scarce in the seventies. Thus, she was able to focus on writing fiction while teaching journalism part-time.
Her first short stories were published in the New Yorker, during the 1980s renaissance of the short story, when writers such as Raymond Carver, Ann Beattie, and Tobias Wolff came to prominence. Mason's first book of fiction, Shiloh and Other Stories (1982), won the PEN/​Hemingway Award and was nominated for the American Book Award, the PEN/​Faulkner Award, and the National Book Critics Circle Award. She received an Arts and Letters Award for Literature from the American Academy of Arts and Letters.
The title story, "Shiloh," about a disabled trucker whose wife is not used to having him at home, has been widely anthologized in college textbooks. The couple's trip to the Civil War battleground of Shiloh began for Mason a recurring preoccupation with the theme of war.
Her first novel, In Country (1985), is taught widely in classes and was made into a Norman Jewison film starring Bruce Willis and Emily Lloyd. It is about a teenager whose father died in Vietnam before she was born. She is coming of age, now desperate to know more about her father.
Mason's newest novel, The Girl in the Blue Beret (2011), ventures into World War II and the ways it is remembered. Marshall Stone, a former bomber pilot, returns to France in 1980 and tries to recapture his younger self.
Mason's memoir, Clear Springs (1999), about an American farm family throughout the twentieth century, was a finalist for the Pulitzer Prize. Her book of linked stories, Nancy Culpepper, is inspired by this family, and she says that while the circumstances are different, this is the work of fiction most closely identified with her own life and sensibility.