Tara Betts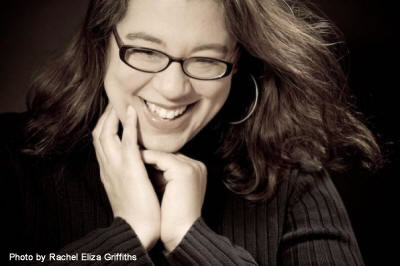 Tara Betts is the author of the book Arc and Hue, her debut collection on Aquarius Press/Willow Books. Tara is a lecturer in creative writing at Rutgers University in New Brunswick, NJ. She is also a Cave Canem fellow.
Tara's poetry and prose has appeared in various journals and anthologies. She has also been a freelance writer for publications such as XXL, The Source, BIBR, Mosaic Magazine and Black Radio Exclusive. She has also contributed to interdisciplinary collaborations such as John Sims' "Recoloration Proclamation" and "Rhythm of Structure" installations, filmmaker Nijla Mu'min, and Peggy Choy Dance Company's "THE GREATEST: An Afro-Asian Tribute to Muhammad Ali" among others.
Tara Betts encourages literacy and works with arts programs. In Chicago, she was an influential educator. Tara co-founded GirlSpeak, a weekly writing/leadership workshop for young women. She has also conducted short-term workshops in schools, community centers, Ms. Foundation, City Girls (a substance abuse rehabilitation center for teen girls), Cook County Jail and Cook County Juvenile Detention Center, Louder Arts Project, Cooper Union, Dodge Foundation's Poets-In-The-Schools program and London's Roundhouse.
Tara Betts appeared on HBO's "Def Poetry Jam" She also appeared in the Black Family Channel series "SPOKEN" with Jessica Care Moore. She has also been one of the writers/performers in girlstory-an intergenerational, multicultural women's performance collective. Tara has also performed in plays, including two SouthWest V-Day productions of Eve Ensler's "Vagina Monologues" at Chicago's DuSable Museum. After winning Guild Complex's Gwendolyn Brooks Open Mic Award, she represented Chicago twice at the National Poetry Slam.
She has performed her work in Cuba, London, New York, the West Coast and throughout the Midwest at venues such as Arie Crown Theater, The New School, The Museum of Contemporary Art, Studio Museum of Harlem, Lincoln Center for the Performing Arts, Bar 13, The Metro, Cornelia Street Café, Bowery Poetry Club, Yerba Buena Cultural Center, the Field Museum of Natural History, Harvard University, poetry slams, conferences, several colleges, universities and numerous public, private and alternative schools.
Tara is making appearances at festivals throughout the country as well. Some of her past appearances include the Dodge Poetry Festival, Mixed Roots Literary & Film Festival, The Hip Hop Theater Festival, Ladyfest Midwest, AWP, Split This Rock Festival, the National Black Writers Conference, the Austin International Poetry Festival, and the Baltimore Book Festival.
She has shared the stage with Patricia Smith, Rosellen Brown, Afaa Michael Weaver, Martín Espada, David Mura, Kwame Dawes, Luis Rodriguez, MC Lyte and Grammy-winner Jill Scott and others. She coached and mentored countless young writers and performers that have participated in the Brave New Voices and Louder Than a Bomb teen poetry slams and still teaches writing workshops with teens at Urban Word NYC.
Tara's work has appeared in: Essence, the Steppenwolf Theater production "Words on Fire," Obsidian III, Callaloo, Crab Orchard Review, PMS, Bellevue Literary Review, Meridians, Drum Voices Revue, WSQ, Columbia Poetry Review, Ninth Letter, Hanging Loose, Drunken Boat, Mythium, Reverie, Aunt Chloe and Womb Poetry.
Her work has been anthologized in the upcoming VILLANELLES (Everyman Publishing, 2012) and A Face to Meet the Faces: An Anthology of Contemporary Persona Poetry (The University of Akron Press, 2012). Her work also appears in Gathering Ground (University of Michigan Press), Bum Rush the Page (Three Rivers Press), Power Lines (Tia Chucha Press), Poetry Slam (Manic D Press), Black Writing from Chicago (Southern Illinois University Press), ROLE CALL (Third World Press), These Hands I Know (Sarabande), Best Black Women's Erotica 2 (Cleis Press), Hurricane Blues (Southeast Missouri University Press), Home Girls Make Some Noise: Hip Hop Feminism (Parker Publishing), Fingernails Across a Chalkboard (Third World Press) and Letters to the World (Red Hen