Elena Passarello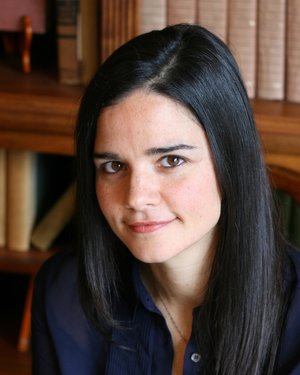 Elena Passarello is an actor, writer, and recipient of a 2015 Whiting Award. Her second essay collection, Animals Strike Curious Poses, was recently reviewed in the New York Times by Helen MacDonald, author of H Is for Hawk, who wrote, "I've spent decades reading books on the roles animals play in human cultures, but none have ever made me think, and feel, as much as this one. It's a devastating meditation on our relationship to the natural world. It might be the best book on animals I've ever read. It's also the only one that's made me laugh out loud."
Passarello's first collection, Let Me Clear My Throat (Sarabande, 2012), won the gold medal for nonfiction at the 2013 Independent Publisher Awards and was a finalist for the 2014 Oregon Book Award. Her essays on performance, pop culture, and the natural world have been published in Oxford American, Slate, Creative Nonfiction, and The Iowa Review, among other publications, as well as in the 2015 anthologies Cat is Art Spelled Wrong and After Montaigne: Contemporary Essayists Cover the Essay.
Passarello has performed in several regional theaters in the East and Midwest, originating roles in the premieres of Christopher Durang's Mrs. Bob Cratchit's Wild Christmas Binge and David Turkel's Wild Signs and Holler. In 2011, she became the first woman winner of the annual Stella Screaming Contest in New Orleans. She lives in Corvallis, Oregon and teaches at Oregon State University. Her website and blog are at www.elenapassarello.com.