Claire Dederer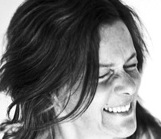 Claire Dederer's bestselling memoir Poser: My Life in Twenty-Three Yoga Poses came out in January 2011 from Farrar, Straus and Giroux and was published in the UK by Bloomsbury. Poser has been translated into 11 languages.
Claire is a longtime contributor to The New York Times. Her articles have appeared in Vogue, Real Simple, The Nation, New York, Yoga Journal, onSlate and Salon, and in newspapers across the country. Her writing has encompassed criticism, reporting, and the personal essay.
Claire's essays have appeared in the anthologies Money Changes Everything (edited by Elissa Schappell and Jenny Offill) and Heavy Rotation (edited by Peter Terzian).
Before becoming a freelance journalist, she was the chief film critic at Seattle Weekly.
With her husband Bruce Barcott, Claire has co-taught writing at the University of Washington. She currently works with private students.
A proud fourth-generation Seattle native, Claire lives on Bainbridge Island in Puget Sound with her family.